I actually wanted to tell a funny anecdote about a review I got for my Dooku/Qui-Gon fic
Worth The Wait
. But as I typed it, I realised that it wasn't really funny to anyone but myself. Instead, I decided to share the ultimate "bitch please"-picture with you - because I felt like this was the look I'd deserve for boring you to death with my blabla: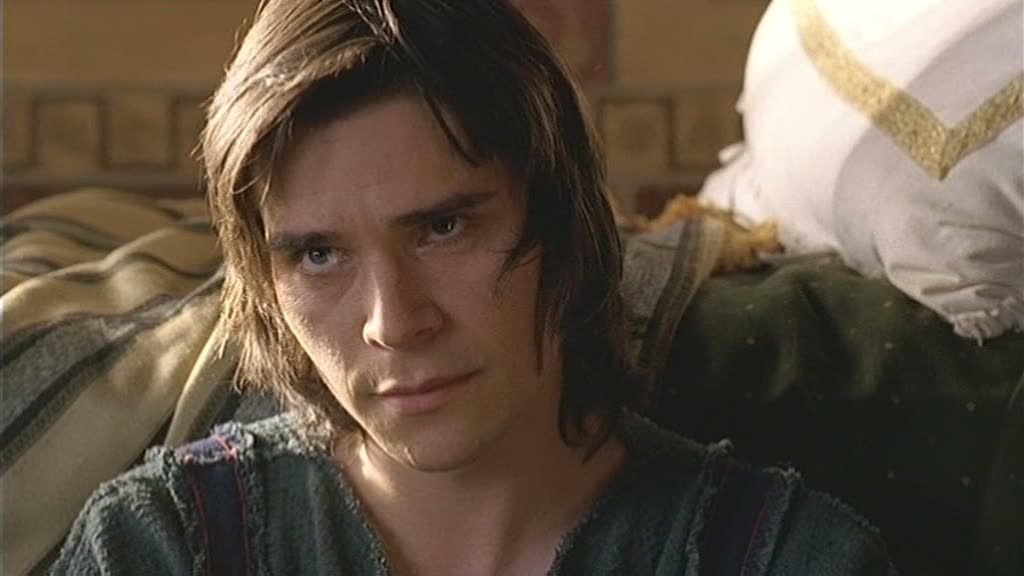 Hans Matheson is incredible. But you already know that. The screencap is from
Nero
, a film that can easily be described as a missed opportunity to make an awesome movie. Hans was breathtaking as Nero, but he was stuck in a script that wanted too badly to be a love story and ended up not making much sense. And he makes the most of the role he's playing, he's amazing in every single scene, he's so good that you can almost forgive the movie for not being what it could have been, plot-wise. Three hours about Nero - I would have liked to see more politics and less artificial romance. When you get an actor as great as Hans, it's a SHAME not to give him a better script to work with. Seriously. *grumble* Either way, apart from his wonderful acting and the fact that he has a voice like an angel (yes, he sings a bit in this movie), he's just gorgeous beyond words. Couple of more pics behind the cut, because I'm too lazy for a proper picspam right now.
( Nero )