So, as promised, that Jeffrey Dean Morgan picspam I mentioned earlier. Where does this new obsession come from? Blame it all on
Supernatural
, the show I only started to watch because the fandom promised brothercest, which is one of my biggest kinks ever. And, god, do I ship Dean/Sam. The unexpected surprise in all of this was their father, though, John Winchester, played by ... exactly, Jeffrey Dean Morgan. And John/Dean (i.e. father/oldest son) hits my kink buttons even harder than Dean/Sam (older/younger brother). But, slash or not, I adore this show. In that trashy, crazy, "it's a silly show about supernatural bullshit" kind of way. Unfortunately Papa Winchester is only around for a ridiculously short time. Why do I always fall for the father figures? I should know by now that they never stick around for long ... (I'm looking at you, Zaknafein Do'Urden!)
Anyway. So, I was suddenly left with
Supernatural
being still awesome, Jensen Ackles still being possibly the most gorgeous man in the world (Jensen being Dean's actor), but JDM was gone, and I needed my fix of the guy who was less pretty, but a thousand times sexier than his gorgeous sons. So I ended up doing what I always do in these cases - I stalked his other movies. Realised at first that he had played The Comedian in
Watchmen
(which I had loved back when I first saw it, I just didn't realise that John Winchester was played by the same actor, without the Comedian!stache). Then watched
The Losers
,
The Resident
, a few episodes from random shows he's been in, embarrassing romcoms (DON'T LOOK AT ME LIKE THAT, F-LIST, I KNOW YOU'VE ALL WATCHED RIDICULOUS SHIT FOR MARK STRONG!!! I know I have) ... yeah, I got it bad. As always, I need to
spread the obsession
share the love.
Dear f-list, dear people who have always been so supportive of all my crazy obsessions, meet Mr. Morgan.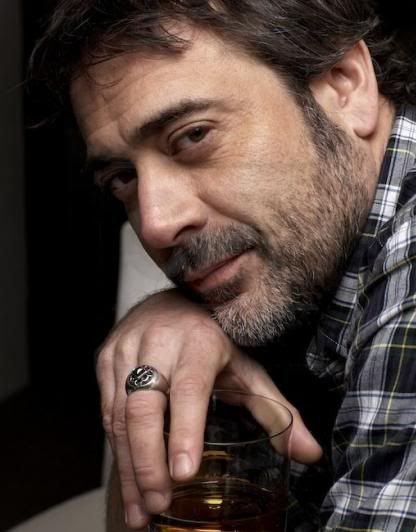 Yes, he really is that gorgeous. Lemme just spam you quietly for a moment so you can take it all in.
( Read more... )